Let's get down to brass tax: Do hair loss shampoos actually prevent, or at the very least, slow down the hair loss process? The unfortunate reality is there is no clear-cut right or wrong answer. After all, hair loss can be caused by a multitude of factors, from stress and a poor diet, to genetic predispositions and/or illnesses. However, the one thing that we can be certain of is that the majority of men and close to half of all women will experience progressive hair loss as they age. With several different treatments currently on the market to reduce hair loss; including hair loss pills, creams, supplements, laser comb therapy, hair transplants/grafts, follicular stem cell therapy, and hair loss shampoos, it can be a challenge to decide what will work for you. Below, we have put together a list of the most popular hair loss shampoos on the market today, outlining their pros and cons.
Regenepure Dr Hair Loss & Scalp Treatment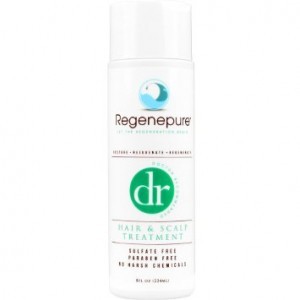 The Regenepure Dr Hair Loss & Scalp Treatment is a sulfate free hair loss shampoo that has the added benefit of being effective in treating hair loss in both women and men. It also only uses rich ingredients that are clinically proven to nourish both the scalp and hair. Another benefit is that the Regenepure Dr Hair Loss & Scalp Treatment contains ketoconazole, which inhibits the production of DHT.
By blocking the formation of the androgen DHT the sulfate free hair loss shampoo targets hair loss at the source. Another advantage of this hair growth shampoo is that it is doctor recommended, thanks to its universal hair loss treating properties. In other words, the hair loss shampoo, unlike its competitors, is designed to work with all skin and hair types. The saw palmetto contained in each bottle also helps cleanse and nourish the scalp, removing all toxins while also rejuvenating hair from the root to the tip.
As a result, the restorative formula of the dandruff removing shampoo will also add suppleness, volume, and shine to otherwise dull and lifeless hair. The jojoba and emu oils contained in the Regenepure Dr Hair Loss & Scalp Treatment also moisten hair, while the lack of sulfates and parabens in the hair loss shampoo ensures that the natural oils found in hair remain intact. In fact, the hair loss product is one of the few on the market that is so mild that it can be used on both keratin and color treated hair without concern.  Safe, inexpensive, mild, organic, and above all effective in reducing hair loss, the Regenepure Dr Hair Loss & Scalp Treatment comes highly recommended for people who wish to reduce their hair loss issues without worrying about any side effects.
Keranique Hair Regrowth Shampoo and Conditioner
The Keranique Hair Regrowth Shampoo and Conditioner is designed for women who suffer from hair loss. It also not only helps reduce the loss of hair but also helps optimize the hair regrowth stage. The end result is hair that is both voluminous and fuller. In fact, the Keranique Hair Regrowth Shampoo and Conditioner has been clinically proven to thicken the hair shaft, and 85% of women who used the hair regrowth shampoo regularly claimed that their hair increased in volume and felt fuller.
Interestingly, the hair regrowth product works by stimulating or reinvigorating hair follicles that have shrunken over time. Furthermore, the hair regrowth shampoo and conditioner comes with a 30 day risk free trial, and is also FDA approved. However, the product isn't perfect, as it doesn't work as well for men and is also more expensive than most of its competitors. Another disadvantage is that it is only available as a set.
Phytoworx Organic Hair Loss Shampoo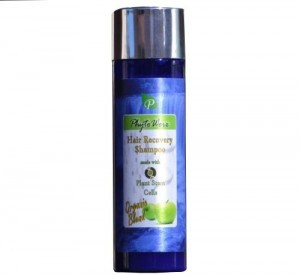 The Phytoworx Organic Hair Loss Shampoo helps reduce hair loss thanks to its essential oils and plant stem cells. For instance, the plant stem cells can revitalize hair follicles that were otherwise ineffective and seemingly dead. As a result, these seemingly useless hair follicles are able to be reactivated, generating hair production in the process. Furthermore, the essential oils in the shampoo work by cleaning the scalp and healing any scalp conditions.
For instance, the essential oils can prevent the over-production of testosterone as well as DHT, a powerful male sex hormone (androgen) that has been clinically linked to follicular hair shrinkage and weakening. The end result is improved circulation of blood and nutrients in the scalp as well as increased growth of hair. In addition to its anti-clogging properties, the Phytoworx Organic Hair Loss Shampoo also includes rosemary, eucalyptus, peppermint, and tree tea oil. It is interesting to note that clinical trials have found that all of the aforementioned oils have been found to be effective-to varying degrees- in helping treating hairs that are slow growing as well as reducing hair loss altogether.
It is also important to note that most of the customers who purchased the product noticed significant improvements in hair growth after only 2 to 3 weeks of use. For instance, most reported the thickening of existing hairs as well as the growth of noticeable "baby" hairs growing in. However, other customers found no improvements in their hair loss issues, and some complained that the hair loss product caused dry scalp issues. Another common complaint was about the hair loss product's strange texture. That is, unlike other conventional hair loss shampoos the Phytoworx Organic Hair Loss Shampoo does not lather and has the consistency of an oil or a liquid throughout its use.
Ultrax Labs Growth Stimulating Shampoo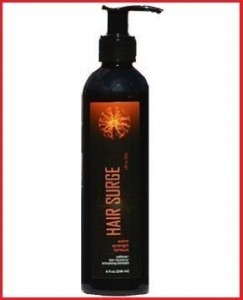 This shampoo is known for its high concentration of caffeine. The caffeine found in the Ultrax Labs Growth Stimulating Shampoo helps trigger a growth response by stimulating the follicles in the scalp head-on. Moreover, the hair thickening shampoo also contains a synthetic antifungal agent known as ketoconazole. Ketoconazole works by eliminating any fungal or bacterial agents that cause poor scalp health and dandruff. Another benefit of the shampoo is that it contains saw palmetto. While saw palmetto is often used to treat prostate problems in men, clinical trials seem to indicate that saw palmetto is a compound with properties that may block an enzyme that is linked to continual hair degradation and loss.
As for consumers of the hair growth stimulating shampoo, the reviews run the gamut. For instance, one customer noticed significant growth after a month of using the product. Others noticed significant improvements in hair growth after only 2 weeks. Another advantage of this hair growth stimulation shampoo is that, unlike many of it competitors, it does not give off a pungent odor. Instead, it gives off a conventional muted scent that won't cause most to reel in disgust.
However, some users found that the product caused their scalps to become excessively dry. Others also claimed that the Ultrax Labs Growth Stimulating Shampoo actually increased their amount of hair loss. As such, please speak to your dermatologist before using the Ultrax Labs Growth Stimulating Shampoo, as it may react negatively with certain skin types.
Nioxin Cleanser Review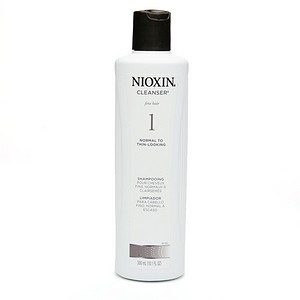 The Nioxin Cleanser is a hair loss shampoo that is fortified by rich minerals and vitamins, although it has the downside of also containing abrasive sulfates.  The product is also designed to reduce the production of testosterone and DHT, helping reduce hair loss in the process. It is also designed to rearrange the composition of the scalp in such a manner as to improve hair thickening and growth. It is also important to note that the Nioxin Cleanser is part of a multi-step system. As such, while it can be used on it's on to combat hair loss it is highly recommended that you use it as part of the comprehensive system to reap its full benefits.
As for customer reviews, most customers enjoyed a noticeable reduction in their hair loss as well as a boost in the vitality of their existing hair. As such, the Nixon Cleanser is highly recommended as a volumizing treatment. Some consumers even saw a noticeable increase in the volume of their hair in as little as two weeks. However, most consumers did not notice marked improvements in the growth of new hair. In sum, the reviews for the Nioxin Cleanser have been mixed, and the change made to some of its ingredients over the years is also worrisome to some long-term users.